Why it's time to update your WordPress theme
Many bloggers take their WordPress theme for granted. When we first set out building a website we might spend a lot of time looking around for the right theme, but once we go live we tend to forget about it. We might do a little titivating with the theme options or tinker with a little CSS, but naturally, our main focus is on the content for our readers.
However, it's always a good thing to stand back and look at the website from a visitor's point of view and then ask the question 'How does it compare to the competition? So here are some very good reasons why you should consider whether it's time to update your WordPress theme.
1) What your WordPress theme says about your content
If you read all the advice about how to make a living out of a blog, several things keep cropping up over and over again. The number one factor, of course, is that you need to have high quality, relevant content. But even if you have quality content, if your blog looks shabby or out dated, it gives the impression that your content is too. First impressions count: a tired, old theme might turn people away before they begin to read your posts.
Web design constantly changes, so don't get left behind: an up-to-date, fresh WordPress theme gives the impression of up-to-date, relevant content. The two complement each other.
2) Updating your WP theme can improve audience retention
Attractive looking websites might not get you initial hits, but they will improve 'Average Visitor Duration' and 'Returning Visitor' statistics. This is because a good looking website makes your visitors feel comfortable; it creates a much more hospitable environment for them to participate in reading, commenting and buying.
Visitors will be more likely to read more than one post and keep coming back for more if they find the look of your website attractive. In addition, Google uses 'Average Visitor Duration' and 'Returning Visitor' statistics into account when looking at how valuable your website is to its users – by improving these you are more likely to achieve a higher ranking.
3) Why choosing a premium theme can make all the difference
Although there are a many free themes available on WordPress, we know there are a select few that dominate the downloads – especially as the number of free responsive themes is not that great. With so many WordPress users using the same free themes it's easy for your blog too look similar to everyone else's.
If you want to stand out from the crowd then maybe it's time to consider a premium theme that looks different to what everyone else is using. You can usually grab them for $25 to $100 – a small investment that could certainly give your site a unique look.
Elegant Themes allow you to use all 87 of their premium themes for $69. You can change your theme as often as you wish or keep going back for a new theme whenever you build a new site and after the original payment; it's free – forever, together with their technical support. And they are excellent themes – you are reading one right now!
Alternatively, you can go the whole way and have someone build the entire website for you – but the investment here would be significantly larger.
4) How your WordPress theme is central to your brand
Choosing the right theme to match your content, audience and personal style is absolutely essential to developing a brand that visitors and potential business partners can connect with.
Think of your theme like a Coca~Cola bottle. The logo is on the front, the unique content is inside, the bottle is just the framework that holds it all together. But what a framework it is. The bottle itself has become an essential feature of the Coca~Cola identity.
In the same way, you can't just stick your logo in the header and fill any old theme with your delicious content. You need a theme that will be your version of the Coke bottle.
 5) Updating your theme bring new ways to engage your readers
Updating your theme is like moving into a new house. You can invite all your readers to come and have a look. It will give those who haven't visited for a while a reason to stop by and will no doubt get you lots of comments from readers and links from other bloggers who invite their readers to take a peek at your new look.
If done in the right way, you can let your readers and business partners know about it in advance, creating an exciting build up to the 'launch'. This way you can make a promotion out of it.
 6) Update your WP Theme to meet current website standards
The web is dynamic, it changes. Often! Look at your competitors' websites and then contrast them with your own. Inside the niche you are operating in there will be a set of minimum standards for how your site should be presented. At the same time, your readers will have an expectancy that if you are part of that niche, you will meet those expectations – but in your own unique way.
The single most important standard that you should implement, if you haven't yet done so, is to upgrade to a responsive theme. Your audience now have an expectation that no matter what device they visit you on, they will get your site tuned for that type of medium.
And don't make the mistake of looking at Google Analytics and thinking I don't need to update because only x% of my readers use mobile devices – because the same readers will use multiple devices and your laptop readers may switch off if they can't get you on their phones and tablets.  If they could, you would get many more mobile visitors anyway.
7) Use your WordPress theme to lead your niche
Themes are like fashion. Someone develops a fantastic theme, a business creates an excellent website using it and soon everyone's trying to imitate it. This is how standards are created within a niche.
The good blogs will be the ones who not only meet those expectations, but go one step further and begin leading themselves. This takes some courage and creativity but it could be what makes you.
You just need to find the right theme and make it into an awesome website that others will seek to imitate.
8) New WordPress themes can dramatically improve your site's functionality
It's not just the front end of your website that counts. Many new themes have substantial improvements in their coding, giving you a whole range of in-built features that don't require you to have a range of plugins which slow down your loading times. Lots of the current themes now being released already have their own page designers, custom sidebars, sliders and video embeds, allowing you to arrange your pages in interesting and dynamic ways.
The other main advantage to new themes is that they are designed to load much faster and be much more Google friendly. Google now take your site speed as one of the ranking factors and, as a consequence, theme developers have taken this on board. The use of HTML5 and the better structuring of CSS and JS files means you can dramatically cut the time it takes your page to load,
Other features also include built in data structuring which allows Google to better understand the relevance of your content for its users. This can result in making sure that your website ranks higher for those people you want to target.
Conclusion 
If this has got you thinking about the possibilities, then I've brazenly put a few ads below linking to some of the better premuim WordPress theme designers, go check them out. You'll be surprised at how inexpensive they are and how different. They are also good sources for those looking for a specific website themes such as magazines, blogs, news, business, directories, WooCommerce store etc.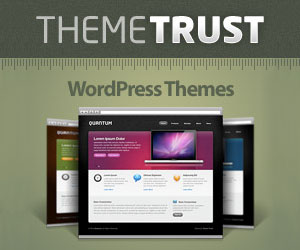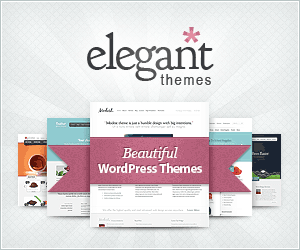 Related Posts via Taxonomies